Loving One Another
Sunday School
Sunday School is an effective means of teaching and organizing our church. Children and adults are served by age graduated classes. Personal growth and strengthening of the family are the goals.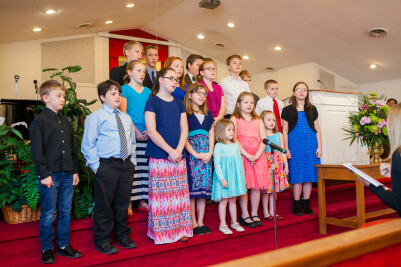 Joy Choir
Joy Choir is our children's choir. This choir meets every Sunday night in combination with the Discovery clubs.

Discovery Bible Clubs
This club is for children 4 years old up to grade 6. Discovery Club meets during the regular school year.

Children's Church
This ministry is open to children from 2 years old to 3rd grade. Every Sunday morning during the preaching service, the children are dismissed for their own Bible study time.

Youth
All of our youth are encouraged to participate in Sunday School and all appropriate church ministries. Activites are scheduled on a regular basis to encourage fellowship.

Ladies of Fellowship
All of the ladies are invited to attend this luncheon. Each month, these ladies meet for Bible study, prayer, and much more.

Brotherhood
This is for men only. This is where the men meet to review and pray about what God is doing in our church.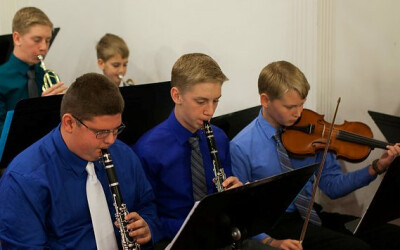 Music
Music ministry is inseparable from worship. Whether it is choir, orchestra, special singing, or congregational singing, everyone is encouraged to play and sing with grace in their hearts to the Lord.